Best Cardiologist In Dubai
Your Health Matters to Us
24 Hour Online Consultation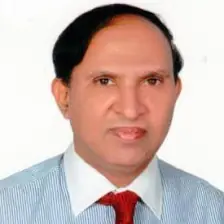 MDFACC DABC DABIM CARDIOLOGIST
Diplomate American Board Cardiology Diplomate American Board of Internal Medicine
Fellow American College of Cardiology
Phone +9714 4370670
Whatsapp +971509214152
Phone +971529190330
24 Hour Emergency Care
OPEN HOLIDAYS
Same Day Appointment
On Site laboratory same day result
Best Heart Hospital In Dubai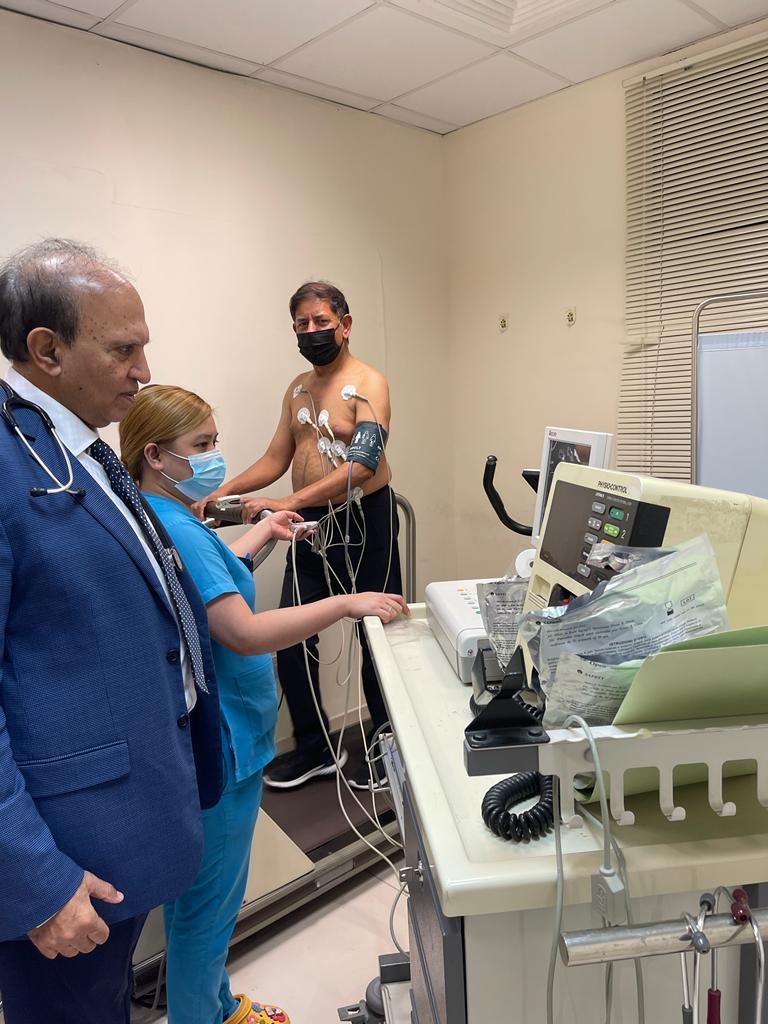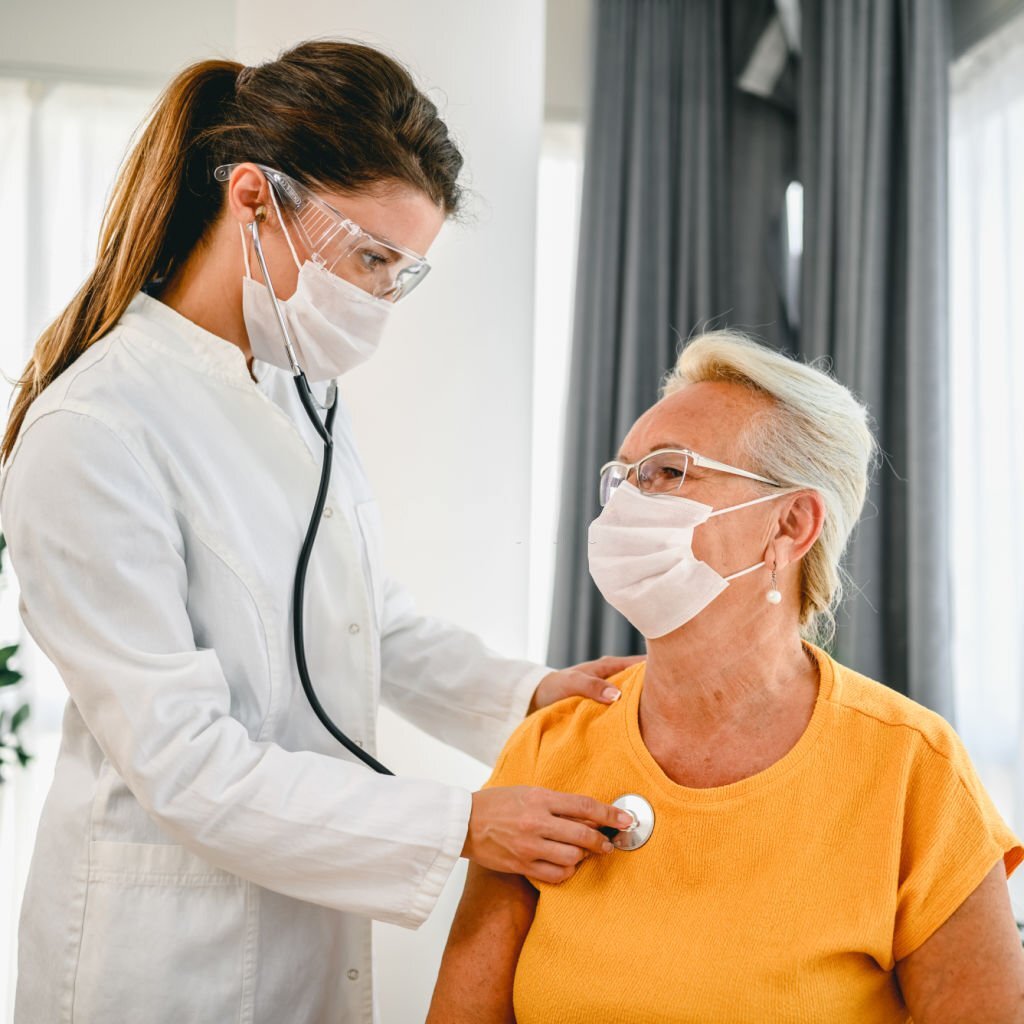 American Heart Center Dubai
Cardiac care in Dubai in diagnosis and treatment of heart diseases rendered by American trained Board Certified Cardiologist, who practiced in USA Hospitals for over twenty five years in USA & practicing in Dubai Healthcare City from last eleven years.
Best Cardiologist In Dubai
The Chief of Cardiology is American Cardiologist in Dubai. Dr. Naeem Tareen who practiced in America for over twenty-five years. Dr. Naeem Tareen has been Senior Consultant in Cardiology at cardiology center south western medical center St. Paul Hospital Dallas Texas U.S.A South western medical center.
Dr. Naeem Tareen did his cardiology fellowship at St. Vincent medical center New York and University of Stony Brook Nassau county Hospital New York. He did his medical residency at Hackensack University Hospital New Jersey, U.S.A. He also did his medical residency at Mount Sinai Hospital Manhattan New York.
Heart Disease Treated At American Heart Center
American Heart Center Dubai is the best heart hospital in Dubai. The best heart doctor and cardiologist in Dubai treats all kinds of Heart-Related Diseases and consults their patients thoroughly.
• Chest Pain-Shortness of Breath
• Online video consultation
• Heart Attack Diagnosis Follow Up
• Open Heart Surgery Follow Up
• Arrhythmia Diagnosis Follow Up
• Cardiomyopathy Treatment Follow Up
• Congestive Heart Failure Diagnosis
• Heart Failure Treatment
• TIA Treatment Diagnosis
• Shortness of Breath Diagnosis Treatment
• Transient Ischemic Attack
• Complete Executive Physicals
• Stroke Diagnosis Treatment
• Valvular Heart Disease Treatment
• Second Opinion on Coronary Stenting
• Hypertension (High Blood Pressure)
• Stroke Prevention and Treatment
• Second Opinion Bypass Surgery
• Cardiac Arrhythmia (Irregular Heart Beat)
• Adult Congenital Heart Disease
• Cardiovascular Disease Prevention
• Heart Screening - Preventive care is the Best Medicine
• Stress Test Echocardiography Stress Echo
• Complete Lung Test Pulmonary Function Test
• Women and Heart Disease
• Carotid Ultrasound with Doppler
• Heart Disease During Pregnancy
• Advanced Echocardiography
• 24HR Blood Pressure Monitor
• Ablation, Microphlebectomy
• Cholesterol Treatment, Lipid Treatment
• Sudden Death - Prevention
• High BP Treatment and Diagnosis
• Congestive (Heart Failure)
• Peripheral Vascular Diseases
• Arterial-Venous - Lower Extremities
• Edema Feet and Swelling Feet
• Congenital Heart Diseases
A 5 star service! Great doctors, very professional. Fast service and great facilities. I have been visiting for the past 5 years Dr. Naeem Khan Tareen is incredibly professional and has an outstanding attention to detail. One of the reference centers in Dubai in many fields.
I am very satisfied by the care I got at American Heart Center. Dr. Naeem Tareen is the best cardiologist in Dubai. I had uncontrolled hypertension and ive been into many doctors.. but since I've been coming to Dr. Tareen at American Heart Center my blood pressure is under excellent control.
Everyone was very nice, and it is nice to be treated well since you are the patient in need of help. Caring, smiling and laughing is good atmosphere for patients. Both doctors were caring and concerned, friendly while maintaining professional and efficient standards of service. I was so very thankful for the excellent care I received at American Heart Center. Ali Haider
Dr. Naeem Tareen is one of the most specialists in Dubai that have expertise in heart disease. I have personal experience with DR NAEEM TAREEN in some serious cases but it is a progressive thing that occurs during this case. I am thankful to the American heart center and its staff. thanks to provide us with all facilities. Hannah Arendt
This is the best cardiologist hospital in Dubai I think because I have personally done my treatment here.every thing in American heart center is good.specially Dr Naeem Tareen is good person.I would like to suggest visit here for treatment. Rizwan Bajwa
Dr Naeem Tareen is a very well qualified cardiologist. He is very caring and I am very much pleased by the services rendered by him . I have been seeing him from over last 10 yrs . I was referred to him by my contact from Newyork where he was practicing before coming to Dubai.